How Much Does Video Production Cost?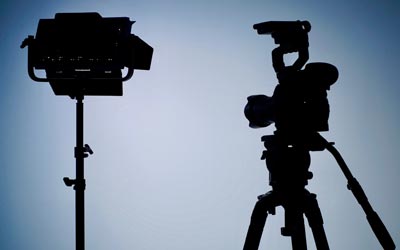 Questions about cost are #1 when clients reach out to us for a marketing video. Chances are you'll get a wide range of cost estimates. Shopping for a new car is similar. You decide what you can afford. We work within your budget, large or small. Factors that affect price:
Style of video – TV Commercial, YouTube Series, Product Demonstration, Employee Training, and Corporate Communications. Each of these videos has a very different purpose. Each requires a different style of storytelling and crew.
Experience of crew – Television Programs, Broadcast, Corporate Communications, Meeting Video, and Event Productions. Crews are made up of freelancers who charge standard half and full day rates.
Length of time – How long will it take to write, shoot and edit the video? More complex scripts take longer in each phase of production. We can turn simple scripts around quickly and tend to cost less.
We can give you a ballpark figure if you supply answers to these questions:
How many days of shooting? Production crews charge by full and half day rates.
Where will the shoot be, in studio or on location? Studio costs are extra and rent by the day. Do you need a green screen or white screen background? Recording on a sound stage? Need any set design?
How many different scenes and setups will be needed? It takes an hour to unload gear and set up equipment. Allow time for a location scout so the producer can match the shot sheet with the production schedule. It takes a grip 30+ minutes to move to gear to a new set up.
Casting real people or actors? Do you need a casting agency? Actor fees range from $400 – $1500/day.
Is the script ready or in development? Script writing services are available. Let us know what you need and we'll assign the right style of writer for your type of video.
How many videos? How long is the final video? 0:30, 1:00, 5:00 or 10:00? It takes twice as long to edit 5:00 vs. 2:30 total run time. The style of video affects how much time is spent editing in post production.
Where and who will see this video? Website, Sales, Industry Trade Show, YouTube, or Event. We recommend different formats and codecs for different playbacks.
We'll help you decide whether a 1-2 person crew can do the job or you need a larger production staff.
Additional Production:
Field Producer – writes, manages content and crew
Animated text – screen titles, information overlays
Motion graphics – graphic art designer, 3D
4k or HD – footage, media files transferred in field or in house
Equipment Grip – handles Light Kit, screens, gels, bounce cards, road rags, Jib, Orbit Dolly, Cine-Slider, prime lens'
Teleprompter – talent, spokesperson for company training and corporate communications
Drone Operator – aerial videography, time lapse, sky cover, exteriors
Affordable Video Production Services in Minneapolis St. Paul, MN
We own broadcast quality equipment required for use in television productions high-end corporate communications. 4k footage may not be necessary for every shoot. We have completed thousands of shoots on every topic imaginable after decades of storytelling. We can guide you through the best options and produce a video that fits your budget. Once we narrow down your creative choices, we'll provide a specific cost. We guarantee a high return-on-investment. Business video is always worth the cost.