Corporate Video Production Service – Minneapolis St. Paul, MN
Let's team up to produce an amazing video. Incredible picture quality combined with on-point messaging helps your business stand out from the crowded field of YouTube channels. We'll bring the all equipment to make you look good. Plus, we make sure your message comes through loud and clear!
Count on us to help with creative or take your script and put the pieces together behind the scenes. As a small company with a select crew based in Minneapolis St. Paul, Minnesota, we can ramp up or down to keep costs affordable. Simply put, we wear a lot of hats throughout the video production process. We don't mind taking the lead on a storyboard or following your script outline. One day we're shooting a corporate commercial. The next day, we have our safety goggles on, shooting molten zinc. By the weekend, we're shooting a press conference for the NFL.
Our Strong Reputation and State-of-the-Art Digital Technology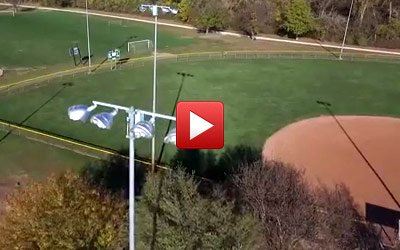 We've worked alongside the best in the television business. We have developed relationships with media agencies in Minnesota and across the nation so we can step in to work with them anytime. Video production is a team effort and we love being part of a talented crew that can do big things, on time, and with excellent results. We know we are not the only video production company in the Twin Cities, but we're happy to say we have a strong reputation for producing great work and happy clients.
We wish our camera and editing gear would last a lifetime. But that's not realistic. So we're constantly evolving and investing in new gear. New digital cameras help us tell better stories with eye-catching angles. We now offer state-of-the-art cameras, and can add the drone pilot video to any production. Rest assured, we scour industry news to make sure we stay up to date with digital technology. Learning to pilot the drone has been time consuming but well worth the extra effort.
Reach Out to More Customers through Top-Notch Video Production
Let's set up a kick-off meeting. This pre-production phase helps us flush out your ideas and match the right style of video with your ultimate business goals. Then we provide you with a budget. If you already have an outline and approach, we can collaborate too.
There could be a host who narrates the important points, presents amazing back-story about your company or displays the cool products you sell. Letting your customers speak for you through a video testimonial speaks volumes to new business. Clients want to understand you better before doing business together. Video gives you the opportunity to show them how your company works and why your company is the best choice. This isn't necessarily a commercial although we love to team up with advertising and marketing agencies to shoot larger productions when needed. But our daily focus is helping businesses use video in public relations, branding, and product demonstrations.
Harness the Power of Online Video Marketing
Client Testimonial: "I always knew Janie could tell a good weather story when she was at FOX 9. She's got the best experience to help me make a video about my company too. She's found quite a niche."
Professional video is a valuable tool used across multiple channels of social and traditional media. Each style answers a different set of corporate needs. Bottom line is you want to gain more customers, build a brand and make more sales. Our goal is to help you grow your business with affordable video production. Once our video is delivered, we want the extra traffic you've generated to translate into revenue. From experience, our clients believe video is money well spent. It's tangible, measurable, and you can watch the results grow.