Drone Aerial Video Production – Minneapolis St. Paul, MN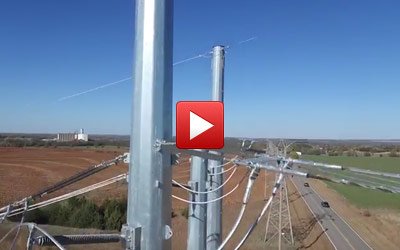 Aerial footage is all the rage. The imagery is breathtaking across cityscapes, golf courses, and waterfront properties. The birds-eye view provides the most exciting vantage point. But model aircraft operations are limited to hobby or recreational use. That's why our Twin Cities team has taken every step to contract with the right crew for the job. Unmanned Aircraft System (UAS) operations must operate safely and in accordance to the laws and regulations if flying for commercial purposes. Hiring a hobbyist is strictly against FAA regulations.
Rest assured, we understand the laws governing UAS operations and only work with compliant operators. We can contract with UAS operators that are in accordance with the law. We understand that the laws are designed to protect people and property on the ground, and prevent collisions between aircraft and other objects. The FAA currently authorizes UAS operations that are not for hobby or recreational purposes in one of the following three avenues:
public aircraft operations
civil aircraft certification
exemptions under 14CFR part 11 that relies on section 333 (Special Rules for Certain Unmanned Aircraft Systems) of the Act for relief from the airworthiness certificate requirement.
In these cases, Certificates of Waiver or Authorization (COA) are also required by law. The FAA grants COAs to applicants waiving compliance with certain regulatory requirements listed. The applicants are asked to show that they are able to safely conduct operations in the national airspace systems. The COA contains specific safety risk mitigations that applicants must comply in order to conduct operations.
Model Aircraft Operations
As drone usage grows in popularity, so does understanding the reasons for the laws and regulations. Section 33 Exemptions + COAs may mean operators can file for and exemption from regulatory requirements. Petitioners must outline why the exemption would be in the public interest, the need for the exemption, and why granting the exemption would not adversely affect safety or would provide a level of safety equal to the rules from which the exemption is sought.
Incorporate state-of-the-art drone video into your next creative project. The real advantage of drone photography and videography always goes back to the story you are trying to tell. Editing and storytelling complete the package when working with our Minnesota video production company.
We can figure out where drone video will help your business shine.